Girlvania Summer Lust is an all girl virtual sex game that you can download and play on your personal computer. It is a downloadable game dedicated to satisfy people who prefer not to join a membership site. After purchasing this awesome game, you receive control over attractive girls who adore sex and other activities. Go to the dresser and dress your model in any kind of clothes. This function allows you to customise the clothing and hair of each of the girls. It is awesome because there is so much choice. Also, in this lesbian xxx game there is a number of predefined outfits for you to select, and you can also save these outfits too.
After visiting the dresser, you can go to the lounge that is an ideal place for sexual activities. Stimulate naked characters using sex toys and see their facial expressions. Each girl presented in the game has some unique features like the voice or the skin; some models have curvaceous bodies while the other playable hotties are shown as more athletic.
Starting a New Game
After purchasing Girlvania Summer Lust game, you will receive a confirmation letter on your email address. This letter will contain an access key, a link and instructions on how to install special manager that will help you download and install the game. Enter the key you have received and the game will be automatically downloaded and installed. At the beginning of the game, most content is hidden from you. Click on the icons "New Thing" and reveal more content like girls, clothing, toys, actions. This icon fully disappears after a category has been fully revealed.
If you install an expansion pack for this fantastic lesbian xxx game, you'll see this button again which means you have new content to explore. To help you navigate through the game, some quick tips are displayed in the upper side of the screen. In order to not forget them, you can review these tips later thanks to the "Help" window. Now the game is installed and you can finally begin your journey in the wonderful world of sexy 3D nymphs.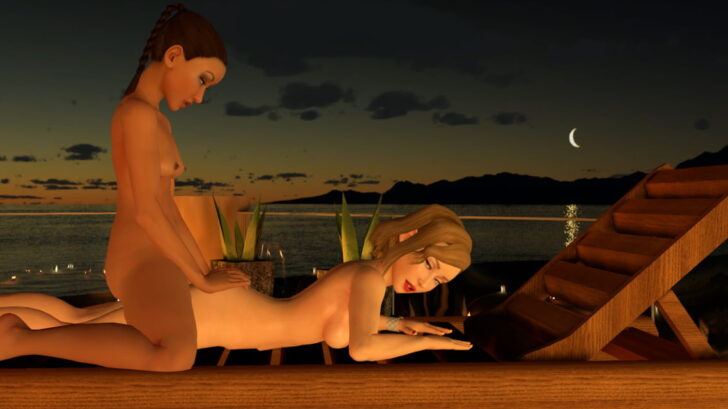 Game Controls
After installing the game and making the first steps, it is time to have fun with Girlvania Summer Lust models. To begin, there are some very needed buttons in the upper-right corner of the screen where you can find help, change settings or even close the game. Then go to the lounge where you can interact with the chicks. By pressing right buttons and moving the mouse, you can move and zoom the camera while looking around the girl. If you want to change the target of the camera, make right-click on a model's body part and you will have the better look at her head, breasts, foot and other parts of the body. By clicking on the girl's body, you see a menu that gives you access to all kind of actions. Change the clothes, switch points of view and have a lot of fun seeing two cuties please each other.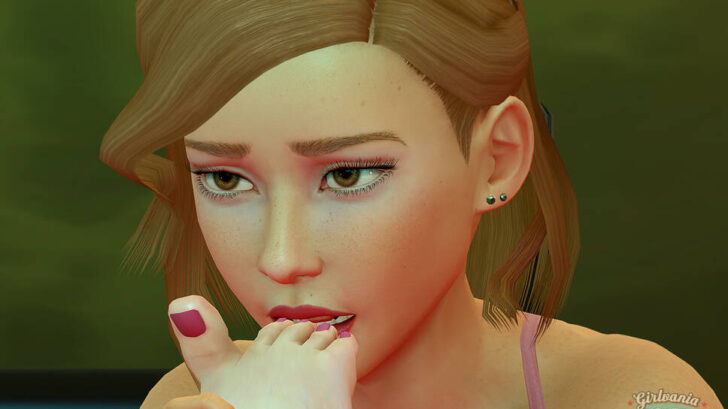 In this wonderful lesbian xxx game, you can also go to the dresser where you can change the appearance of the model. Besides dressing the model the way you want, you are also allowed to change her skin tone, hair, make-up, and more. In this game, thanks to the Shot Mode you can also take hot pics of the girls while chilling with them at the lounge. Make girl by yourself using sex toys or enjoy scenes of lesbian sex. Girlvania Summer Lust game even allows you to arrange threesome in which one of the chicks gets penetrated with a strapon. You can still use the sex toys on the girls even when they are engaged in sex play. Switching toys is easy, just click on it and select the new toy you want to use.
Conclusion
To conclude, this is a very enjoyable lesbian xxx game that doesn't involve complex storylines. Here you will find only attractive 3D girls who are ready to fulfil any of your kinky fantasies. Dresses gals in sexy outfits and have fun with them in three locations available in the game. Another great advantage is the controls. They are really easy to get used to cause almost everything is done with the mouse. Don't hesitate to purchase this sex game to enjoy its simplicity and awesome graphics.