Hentai Sex 3D is one of the most impressive offerings for hentai fans today. If you are looking for an expertly crafted 3d hentai sex game designed to provide an incredibly hot and immersive experience, you probably won't find any better. Why waste time watching hentai videos, when you can take part in those? Or (what's even better) create your own hardcore sex flicks with yourself as the main lead! With the extensive tools the game provides, you can create your own explicit movies by interacting and staging scenes the way you want.
By the way, the term hentai here is used loosely and refers to the nature of things first and foremost, it has everything you would expect from a realistic hardcore sex game but sprinkled with bizarre and over the top things peculiar to the genre. So if you don't fancy anime and manga pornography, don't let the title put you off, this might still be the game for you. Just take a look at the screenshots or watch the embedded videos to decide. We bet that you'll be impressed no matter what your tastes are. This is a purely single-player game that misses online features other 3d hentai sex games may have, such as hangouts, chats and virtual sex, but it excels in every other department, especially graphics. So let's take a closer look.
Graphics & Animations Are Simply Stunning
When it comes to graphics and animations, Hentai Sex 3D is as realistic as it gets. It is simply stunning. The developers have put hundreds of hours into designing every little detail to ensure you have the ultimate pleasure playing it. And they totally nailed it. Everything is so life-like, it transports you right into the game, you feel like you are actually there. On one hand, competition in the adult gaming world complicates things for gamers by flooding us with many undercooked and uninspired projects and making it unnecessarily difficult to find something really worthwhile in that pile. But on the other hand, competition breeds quality. If every other hardcore sex game looks as good as this one, we're all for it.
Control Everything, Make Each New Game Different
As already mentioned, the level of freedom this xxx hardcore game provides is second to none and allows players to tailor exclusive experiences only limited by their own fantasies and imagination. Why choose from premade models? Design your own dream girl, then do with her whatever you please in any position imaginable while changing camera angles on the fly, zooming in and out on the action. Or just put two horny young girls together in one room and watch them have steamy lesbian sex. What happens next is up to you. You are the director of your own hot 3d hentai porn.
The customization options are impressive, you can change every little detail, including (but not limited to) body shape, skin color, breast size. A huge selection of cosmetic items is there to help you dress those sexy dolls up to your liking. All these things add to replayability, making each new session different from the previous one. With new crazy positions, animations and options added on a regular basis, you see something new every time you play.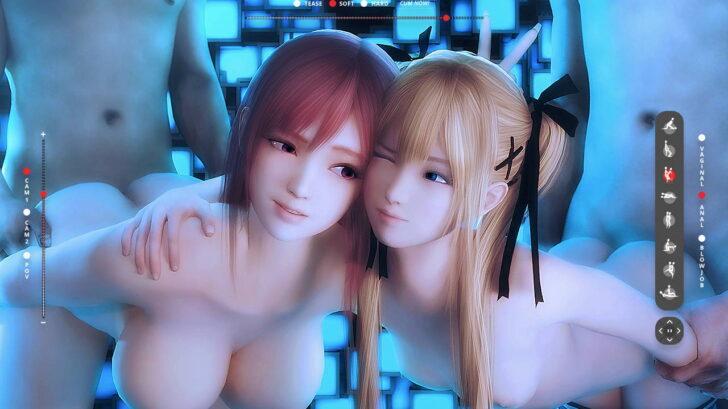 Best Bang for Your Buck
Hentai Sex 3D offers great value for your money. Most similar sex games while lacking in features, graphics and customization department are extremely overpriced. This one, on the other hand, is easy on your wallet. And don't forget the fact that it is being updated regularly, so your investment will most definitely pay off many times over. If everything mentioned above didn't give you a hard on, this advanced hentai porn game surely will.