There are a huge number of Star Wars parody content types out there – we're talking artwork, stories and games. Today, I want to talk to you about Star Whores: a porn game that will absolutely blow your mind and, as I'm sure you can guess, your load too! Now over the years, I've always looked for a great parody title that gives me that Star Wars lust I've longed for. The great news is: it's here and you're able to get exactly what you need with zero issues or fuss! Read below and I'll give you my full, professional take on this stellar Star Whores porn game.
A browser-based adult gaming option
There are no downloads required here when you play: I know a lot of people are skeptical when it comes to having stuff on their PC and yeah, it's great that you can just play this parody XXX release without having to store anything locally. Signing up is free and while there is a premium member option – it's just that, an option. You can fuck all of your favorite Star Wars characters without spending a penny and the free experience here is just as good as the paid one. The game launched back in August of 2021 and has been constantly updated since – they sure know what they're doing when it comes to adult gaming, that's for damn sure.
A look at the gameplay
You can pick to start as one of five different characters: there are three different starting locations and which NPCs you can interact with (as well as fuck) will change depending on what option you go for. There are a huge number of dialog options here and the game is essentially themed around you keeping the peace and fucking every sexy alien you come across. There are plenty of different species in this Star Whores porn game, but you can focus on just the humans if you really want to.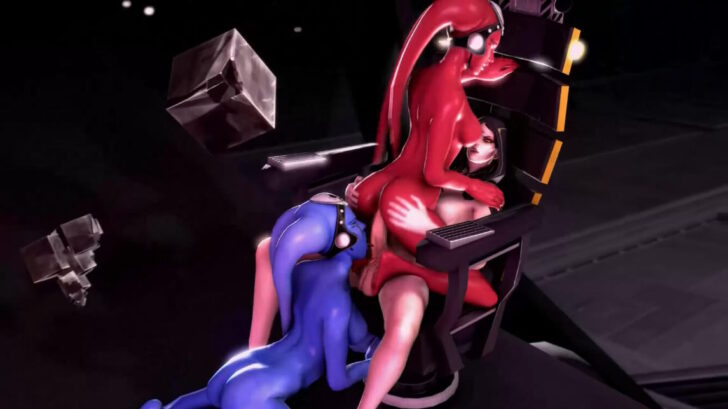 Graphics and style
The graphics are quite realistic, and while I would argue that it's not the best in terms of pure visual appeal – it's still really good. It's quite hard to get your game looking good when it's not 100% human sprites, but I think it's safe to say that they do a relatively decent job here. The sex simulations are spot on and I have no doubt that they've spent a lot of time honing in on this aspect. Some of the NPCs you come across have more than three holes to explore too – if you're pretty freaky, this is something that you're going to want to play around with!
Star Whores porn game conclusion
Guys – I'm in love with Star Whores and I need to stop playing it because the review is over! I think I've clocked up around 4 hours in this game and honestly, after I've finished writing this – I'm going to go and spend a little more time exploring a new planet I found (as well as all of the sexy ladies on it). Suffice to say, this is the best possible compliment I can give to a project such as this. Thanks so much for reading: I hope you enjoy this Star Whores porn game as much as I did!