Cunt Wars, a turn-based RPG, brings players to a magic kingdom called Pangea. It's a place where players can imagine themselves as heroes saving the world by completing different sexual missions. The name of the main character is Adam and you have to serve as the leader, security provider, and satisfy every babe's darkest desire. It's a strategy sex game for fearless guys knowing how to take care of an excited girl and give the sexual pleasure she needs from a real man. There are a lot of challenges to test your strength and other skills, including sexual potential. This sex battle game makes you dive into a world full of beautiful girls that are hot and horny as hell.
How To Join The World
You just need to sign up to obtain access to a chain of islands where hot girls and sexual adventures wait for you. Everything for Cunt Wars runs in a web browser, so there is no need to download any software to play the game. You create a login using your email and it saves your progress. You can close the game at any moment and it guarantees that no one will catch you playing it. Having headphones will give you the opportunity to receive more pleasure from this strategy sex game. The game also has a mobile version. It's great because anyone can play it without leaving his bed or enjoy it somewhere outside the house. You can breathe fresh air and play this awesome game at the same time.
Adventure Mode
To conquer the castle full of bitches, you have to exercise a lot. With every win in the career adventure mode, you unlock new cards and can add them to your set. You have to actually think about your decisions as combat progresses, and it really makes you appreciate the cards you already have. As it is mentioned above, it's a strategy game, so sometimes you need to think with your mind, no cock if you want to complete a mission or to defeat bosses that can be difficult. Of course, your bitches are going to help in these hard fights. They also become stronger receiving experience, so you can turn them into the strongest bitches in this magic world. The more you conquer, the more you will be able to spend on your babes, whether that means pampering them with gifts or upgrading their abilities.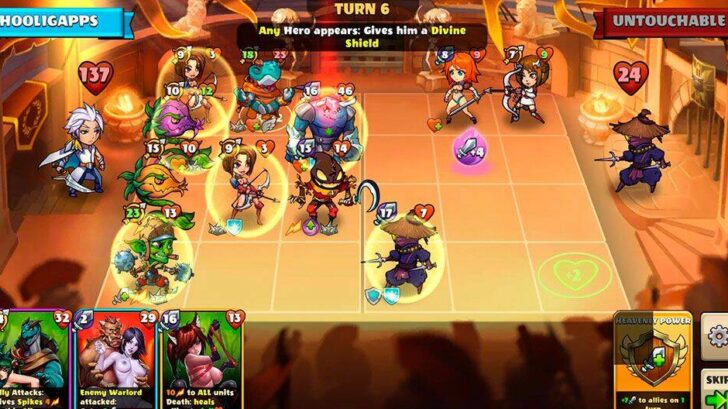 Gameplay
The gameplay is engaging, has spicy animations, and it isn't a problem to dive into the game from the first seconds thanks to such easy gameplay. While other porn games require time to understand what is going on, this game impresses with easiness. Developers used some sort of modern browser engine to build one of the best porn games ever. Forget about Flash Player and other thing you need to fuck with when you are going to play such a high-quality game. It is safe to say that developers have tried to create a game to bring people pleasure, not headache and waste of time.
Free Access
In addition to most of RPGs, it's a free-to-play adult browser game. We live in the world based on money, but the developers kindly give people the opportunity to enjoy this game for free. Someone should reserve these guys place in heaven. They deserve it, no doubt.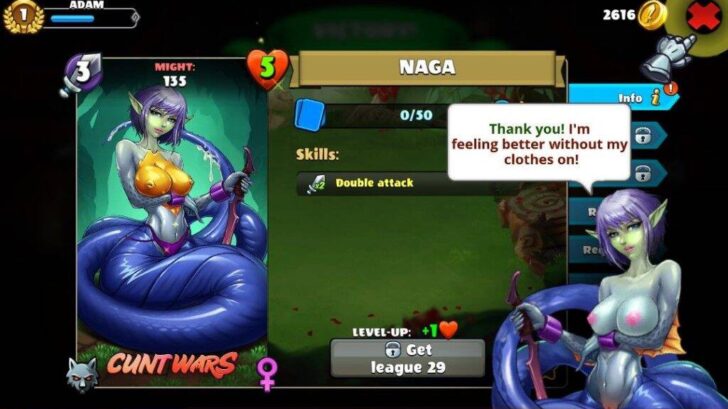 Play Or Not To Play?
Hamlet would ask such a question if he had a chance to play it. The answer is that this game totally deserves to be launched on your browser. You don't need to pay for it, so you don't lose anything in any case. Many of us have been fantasizing of being heroes or keep fantasizing till now. Sexy hentai girls are going to be your reward and it's the biggest reward any hero can think of.
World deserves to have noble and fearless heroes, especially when it comes to a RPG porn game like this one. The magic world is full of villains, so it waits for you to defeat them and take care of seductive hentai chicks whose sexual potential is bigger than Jupiter. Evil surrounds us everywhere and it's time to fight it and show strength of a real hero. Plus, you can start saving Pangea even without leaving your comfortable bed. Sign in and pass the way from zero to a sexual hero that makes girls excited just looking at them.